Diversity Commitment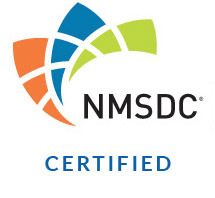 As a certified minority owned business enterprise by MBE, Staffor Consulting is committed to serving our community and helping our clients by adding diversity to their business.

By including minority owned businesses among their vendors, corporations and government agencies demonstrate their commitment to fostering diversity and the continued development of their supplier/vendor diversity programs.

We recognize the commitment to supplier diversity that is embraced by corporations and government agencies today, and we can add diversity to your supply chain.

Learn more about diversity at Staffor Consulting
Contact Us